We manufacture manual ramps to give safe wheelchair access to public transport vehicles.
Ventura Systems' ramp is a lightweight wheelchair ramp designed for safe access to public transportation. The composite aluminum makes it strong and easy to handle.
The ramp is designed for low floor city buses.
The ramp has a hardwearing, anti-slip paint finish for enhanced safety. The ramp comes in different sizes with different types of handgrips.
Designed for super low floor buses
Lightweight honeycomb composite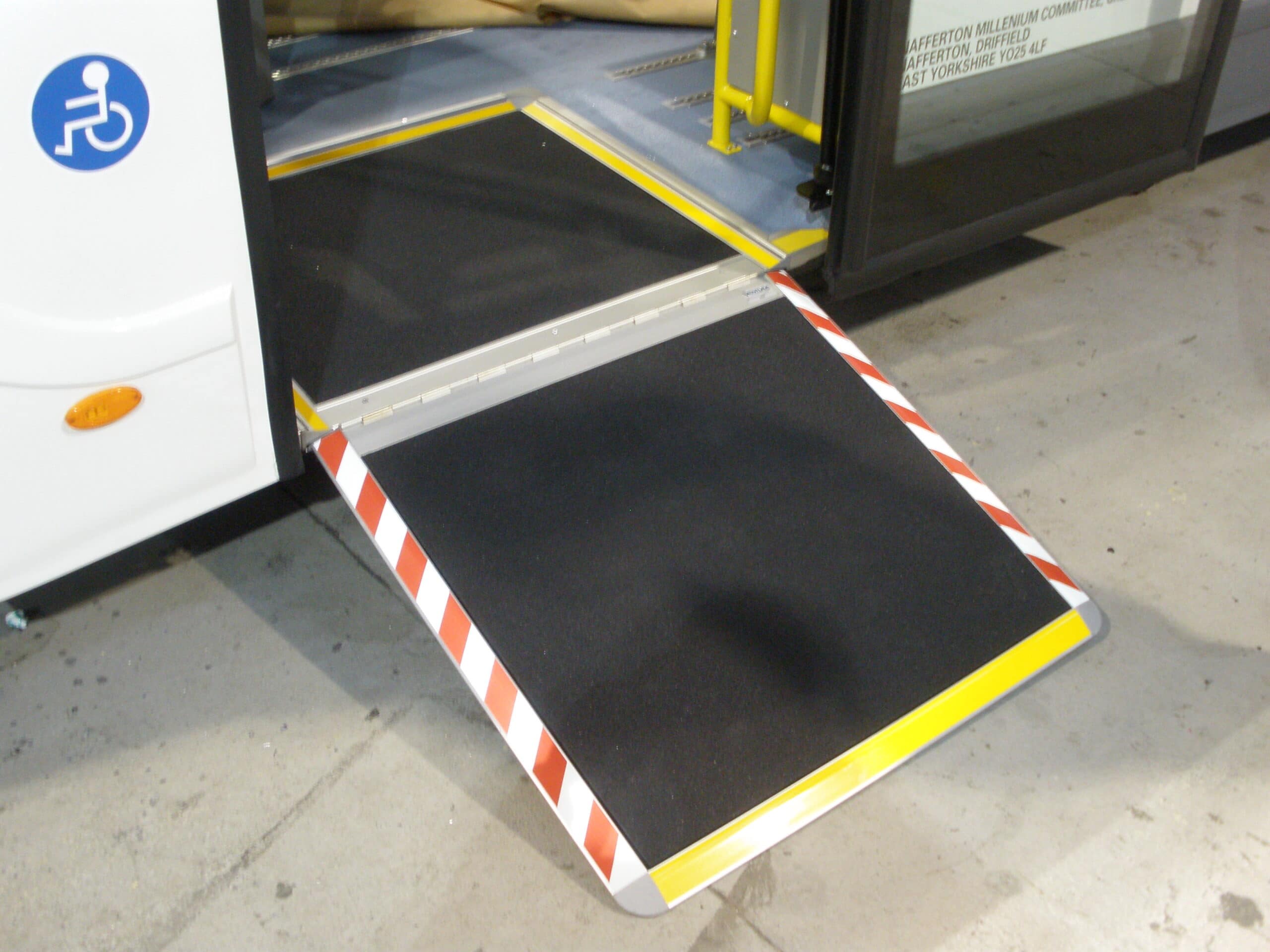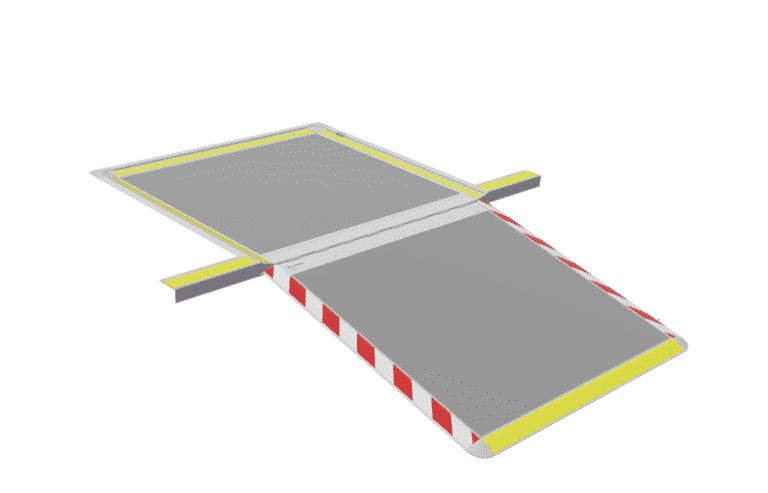 Manual Wheelchair Ramp
22 mm thick
Lightweight composite aluminum panels
Anti-slip paint finish
Raised edges along each side for enhanced safety
| Name | Actuator location​ | Emergency releasing | Power requirement | Operating temperature options | Opening / closing time | Default safety features |
| --- | --- | --- | --- | --- | --- | --- |
| Type 1 | Above the doorway | Mechanical, pneumatic | 12/24 VDC | -40°C ... +80°C | 2-5 sec. | Sensitive edge, current monitoring, position detection |
| Type 2 | Above the doorway | Mechanical, pneumatic | 12/24 VDC | -40°C ... +80°C | 2-5 sec. | Sensitive edge, current monitoring, position detection |
| Type 3 | Above the doorway | Mechanical, pneumatic | 12/24 VDC | -40°C ... +80°C | 2-5 sec. | Sensitive edge, current monitoring, position detection |
| Type 4 | Above the doorway | Mechanical, pneumatic | 12/24 VDC | -40°C ... +80°C | 2-5 sec. | Sensitive edge, current monitoring, position detection |